We'd like to thank you for stopping by Covenant Marriage Academy, offering our Christian marriage video series and books. We believe that we've been called to tell couples everywhere about tried-and-true-and-sometimes-new Christian marriage advice and how it can help your relationship.
Our founders, Obi and Belinda Ndu, are devout Christians with five kids. They know very well that marriage isn't always easy, but they also know that building a relationship with God as the rock can make the hardships pass by more quickly. They view the Chrisitan marriage resources they create as part of their Christian marriage ministry, and have become certified marriage counselors to help people directly. Let's take a closer look at what the Ndus offer and which products or services might be best for you.
Marriage Tools of Engagement
Christian Marriage Video Series
We've worked long and hard on our Marriage Tools of Engagement: A Step By Step Blueprint After You've Said I Do, in order to make it the most comprehensive Christian marriage video series available. Over the course of five different modules — "Communication," "What Men and Women Really Want," "The Process of Becoming One," "Explosive Landmines and Powerful Distinctions," and "Am I Cheating?" — you'll be asked to take a Biblical view of your relationships and how you can better serve your spouse. Jesus calls us to be servants, and that means doing what's best for your husband or wife as well.
Wonderfully, these Christian marriage resources can be used at any stage of marriage. That's because, while each individual marriage might change, the principals of servanthood and communication never really do. That's why our Christian marriage counseling videos can be used for…
Pre-marriage Counseling
Pre-marriage counseling is an excellent way for people to get to know each other even better before they tie the knot. While people who are about to get married might be in love, they don't think about how that love might change over the years. And while they think they might know each other well now, they often fail to ask important questions about how they might resolve future conflicts. These pre-marriage counseling videos can help!
During Marriage
Not everyone is prepared for the way their spouse might change over the years (or decades). Growing as an individual sometimes means that people grow apart if they don't accept who this "new person" is.
By learning to serve each other and refocusing on God, this video series can help spouses give their marriage a tune-up (or a dusting!). It can turn both mediocre and good marriages into great ones…we see it happen all the time!
Considering Divorce
Believe it or not, the same tools for helping people just about to get married can also help those who are considering divorce. Luckily, divorce can be avoided if both husband and wife are willing to work on the relationship and spend some time focusing on God and each other.
Those are by no means the only times that our video-based Christian marriage ministry can be used, so we'll go deeper into the ways they help in future blogs.
Books
While our video series is very popular, we've had some things to say over the years that don't really fit directly into our other Christian marriage resources. But we still get our books out there because we believe "in order to be blessed a person first needs to be a blessing." We hope these books will bless you.
Out Serve Your Spouse: Renew, Revive, Restore Any Relationship
We never get tired of reminding people that Jesus calls us to be servants, and that means both outside the home and inside. In this book, we talk about the power dynamics in relationships and how to come out on the other side of conflicts even stronger than ever.
Tips On Joining The Secret Society of Happy Marriages
Two people who are selfish are going to have such a harder time than two people who are doing what they can to help each other. This book is about how to become the latter, even if one or both people are more accustomed to being served.
A Vegan Mom's Survival Guide
Fixing meals for a full house is hard enough, but it's certainly even harder when there are diet restrictions! Veganism can be an amazingly healthy way to live, but it takes extra planning and can be hard to transition to. If you're interested in veganism and want some recipes to get you started, this is the book for you.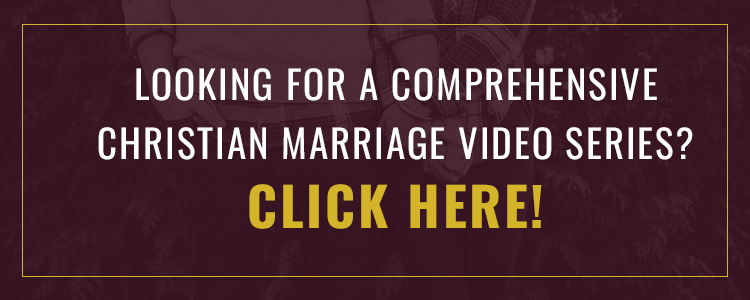 Christian Marriage Conferences
In addition to starting the Covenant Marriage Academy, Belinda and Obi are also well-respected and popular speakers at Christian marriage conferences. They know that watching a video or reading a book doesn't get their Christian marriage advice across to every mind, and being able to interact with attendees at conferences is an excellent way to talk to people and answer questions directly. If you're interested in seeing them at a Christian marriage workshop, click here.
One-On-One Counseling
As we mentioned above, Belinda and Obi are also certified marriage counselors, specializing in people who are interested in helping their marriage by following God's word. If the other resources they provide don't offer the kind of one-on-one time with counselors, they also offer personalized counseling to couples. For a free phone consultation with them to see if they would be a good fit as your Christian marriage counselors, click here!
Get Your Marriage On Track!
Our Christian marriage resources have been designed in order to help the entire relationship, both with your spouse and with God. Wonderfully, healing those relationships ends up boosting other relationships as well, such as those with parents, children, co-workers, people at church, or anyone you happen to meet on the street!
If you're just about to get married, why not get it off on the right foot? If you're feeling "blah" about your marriage, why not reignite it? And if you're marriage is crumbling, bolster it with a God-centered Christian marriage resource from those we've mentioned above. We look forward to seeing what you choose and finding how our advice has helped you as it has for so many other people. Thank you for caring so much about your marriage!